Service Center
servicing modern to classic automobiles and trucks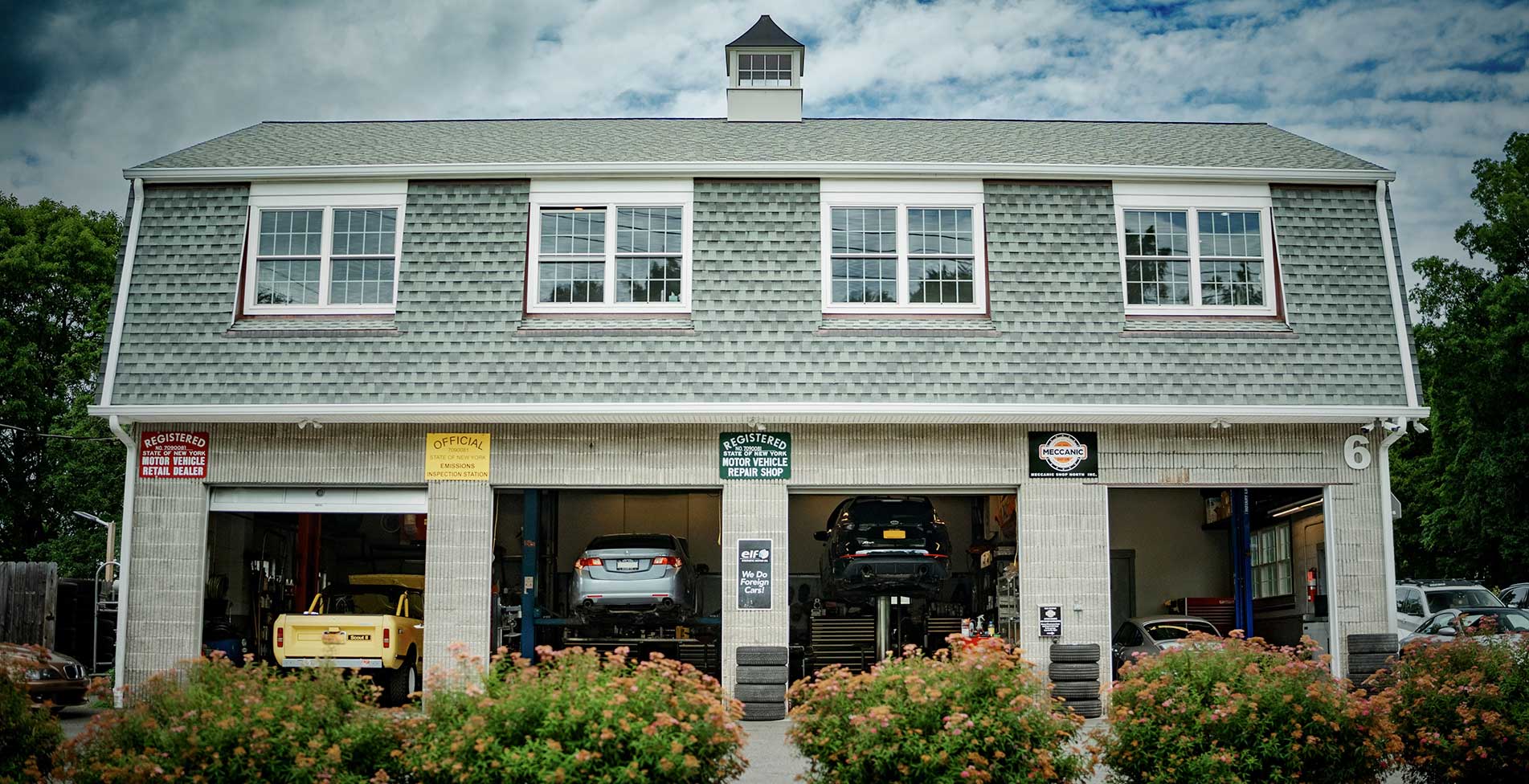 Meccanic Shop service center is dedicated to providing our customers with the highest quality automotive services for any foreign or domestic vehicle at competitive prices. We deliver personalized service, while ensuring there is the least amount of down time for your vehicle. Meccanic Shop prides itself on maintaining the highest levels of professionalism, integrity, and honesty in our relationships with our customers. And we will always provide you with a safe and well-maintained vehicle.
Proper service and maintenance is critical to the safety, performance, dependability and longevity of your vehicle. All work performed at the Meccanic Shop is "Warranty Safe" meaning it will not void your manufactures warranty. We keep very detailed records of the maintenance we perform to back your warranty
Scheduled Maintenance:
Keeping up of with the maintenance schedule provided by your vehicles manufacturer is critical to the safety, performance, dependability and longevity of your vehicle. At the Meccanic Shop we are fully equipped to perform the necessary service on your vehicle and to help guide you through your maintenance periods. For any questions regarding your vehicles maintenance schedule call today for an expert's advice.
Services your vehicle may be due for in the near future:
Cabin air filter replacement
Timing Belt
Tune up
Transmission service
Differential service
Coolant flush
Brake fluid flush
Battery replacement
Alignment check
Tire rotation
Oil Change Service:
Each oil change service for your vehicle at the Meccanic Shop includes:
New engine oil
New oil filter
Top off of all fluids
Tire air pressure check
Complementary multi-point inspection
Standardized service resets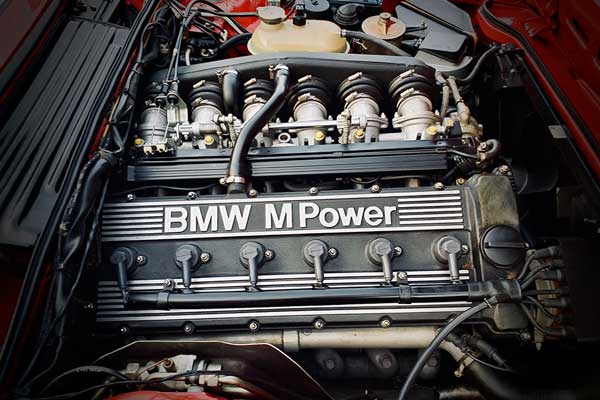 At the Meccanic Shop we believe that each oil change is a critical opportunity to ensure your vehicle is in proper operating order. So, with every oil change service, your vehicle receives a complementary multi-point inspection to ensure the safety and reliability of your vehicle.
Keeping up with your vehicle's scheduled oil changes are critical to its performance, dependability and longevity. Depending on your vehicle's make and model, the interval can vary from 3,000 miles to 6,000 miles. Check your vehicle's owners manual to see which interval is correct.
Oil Tech:
The type of oil put into your vehicle can greatly affect the vehicles performance and longevity. The Meccanic Shop uses the highest quality of oils specified to OEM standards. We stock a variety of oils designed to meet the specific tolerances of each vehicle, ensuring the performance you demand.
With the advances of today's technology oil companies are offering extended life oil, which goes beyond the standard 3,000 miles. This benefits the consumer and the environment, by cutting down the amount of oil that needs to be disposed and recycled each year. Contact the Meccanic Shop to discuss which options best suit your vehicle and driving needs.
Brakes: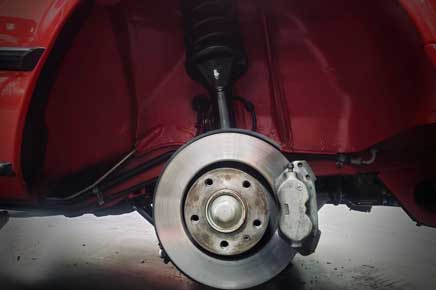 The brakes are your vehicle's most important piece of safety equipment. So, it is very important to make sure they are in working order. If your vehicles brakes are making excessive noise, it may mean your brake pads are at the end of their life. They should be inspected and replaced if necessary. Also, if you feel a vibration through the brake pedal or steering wheel during brake application it could mean your brake discs or drums are warped. They will need to be inspected and may have to be replaced.
At the Meccanic Shop we have the resources necessary to diagnose and solve any brake issue your vehicle may have. We replace all brake components with factory equipment or with parts of better quality.
Battery and Charging System:
With the cold winters and the hot summers we have in the north east, it is very important to have your vehicles battery and charging system checked periodically. The battery supplies the energy to start, and the alternator produces the power to operate your vehicle and recharge your battery. To ensure a weakening battery or failing alternator does not leave you stranded; contact the Meccanic Shop to have your battery and alternator tested during your next service.
Automatic Transmission Fluid Flush: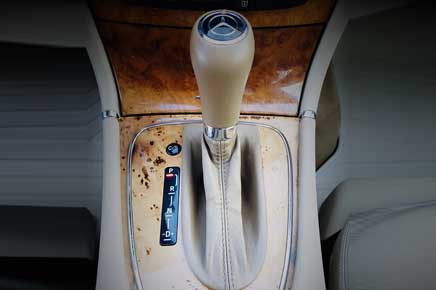 Part of your vehicles required scheduled maintenance includes a transmission service, which requires the transmission fluid to be drained and the transmission oil filter to be replaced. At the Meccanic Shop we are equipped to fully flush your automatic transmission. That will push the dirty fluid out of your transmission, which would normally not get drained in a standard transmission service. This ensures that no contaminates are left in your transmission improving the performance and longevity of your vehicle.
Air-Conditioning Service: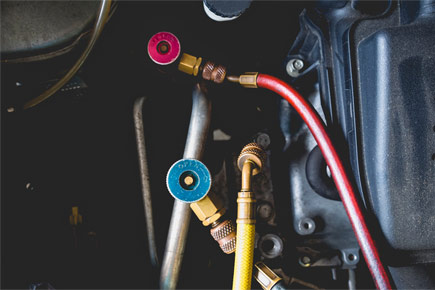 If your vehicle's air conditioning is not as cold as it used to be, there is a good chance that the air-conditioning system is low on refrigerant. At the Meccanic Shop we have the equipment necessary to re-charge you air-conditioning system, check it for potential leaks and replace the necessary components to return it to proper working order.
Wheel Alignment: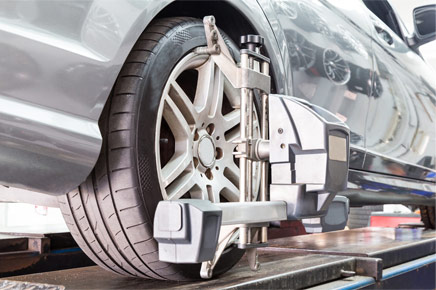 Your vehicle's wheel alignment plays a crucial role in its handling. With the rough roads of the north east, it is very important to have all suspension components and alignment specifications periodically checked to insure your vehicle is in proper operating order. Contact the Meccanic Shop to have your wheel alignment checked during your next service.
Check Engine Light Diagnostics: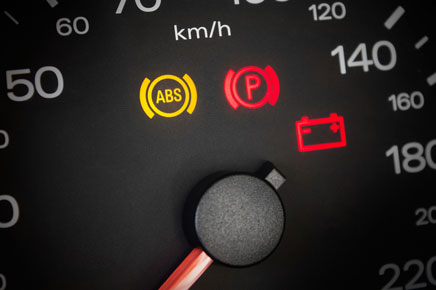 The Meccanic Shop is fully equipped with the technology and trained personnel to correctly diagnose your vehicle's check engine light or service indicator light. If your vehicle presently has a check engine light or service indicator light illuminated, have the vehicle properly diagnosed today. Ignoring this issue can cause additional problems down the road.
Check Engine Light Tech:
Today's vehicles are equipped with an electronic control unit (ECU) that controls the power train of the vehicle; including the engine, transmission, and transfer case. The ECU implements a wide range of sensors to monitor and adjust specific operating parameters, which keep the vehicle operating properly and within today's strict emission standards.
The on-board diagnostic system consistently monitors these sensors to make sure they are within their operating specifications. When a sensor falls outside of these specifications, a check engine light or service indicator light is illuminated. This indicates that there is a stored trouble code pertaining to the sensor.
To obtain these trouble codes, the vehicle needs to be scanned via the diagnostic terminal. Once the specific trouble code is obtained, the vehicle can be diagnosed to determine the reason for the error.
New York State Inspections
All motor vehicles in the New York State must receive an annual safety inspection and emission inspection. The Meccanic Shop now offers safety inspections and emission inspections for cars and light duty trucks. Call today to schedule an appointment to have your vehicle inspected.
NYSI Tech:
If your vehicle's year is 1996 or newer it is subjected to the NYVIP inspection program. The program monitors your vehicles emission levels through the on board diagnostic system of your vehicle. For New York State residents this means that if your vehicle currently has an illuminated check engine light or service indicator light it will not pass the emission inspection. In order for the vehicle to pass the emission inspections, the problem will have to be properly diagnosed and repaired.